About MeydenVest Partners
Our mission is to help ensure that:
deserving businesses focused on solving important societal issues are funded;
women, and other historically underrepresented groups, have equal access to capital, networks, and mentorship; and
financial security becomes an achievable path for more families.
Because these are societal issues, we believe that solutions require streamlined connections and meaningful partnerships across industry, philanthropy and government.
We're in the business of people + partnership. We empower teams with seasoned strategic advice and patient capital, focusing on transformation over transaction. Our partners empower customers, rewriting the rules of their respective industries. We are especially focused on evolution in the technology, health care, and financial services sectors.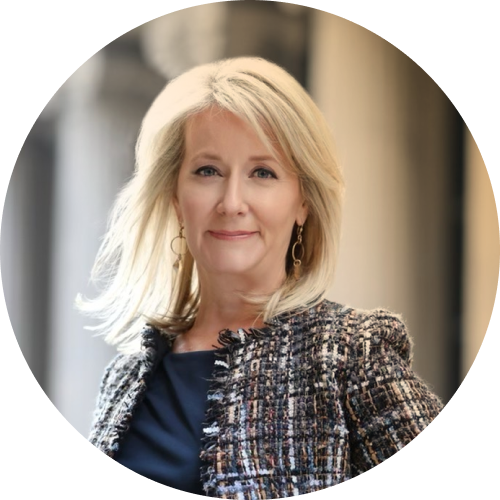 Our Founder
Michelle Seitz is a purpose-driven executive with over three decades of business building success as both a CEO and investor. She founded MeydenVest Partners in 2022 with the goal of ensuring that deserving businesses solving important societal issues have access to both seasoned strategic advice and patient capital.
At the age of 35, Michelle was tapped as CEO of William Blair Investment Management. She drove five-fold growth and global recognition for the business over her 17-year tenure. She then served for five years as Chairman & CEO of Russell Investments, one of the largest investment advisors in the world operating in 32 countries. At each company she led, a hallmark of her approach was not just achieving financial returns for shareholders and clients, but also leveraging her platform and voice to push for systemic change to improve peoples' financial security.
Michelle consistently appears on Barron's list of "The Most Influential Women in Finance," and American Banker's list of the "Most Powerful Women in Finance." She was awarded an "Alumni Fellow" by Indiana University in 2017. She serves on the boards of Sana Biotechnology (Nasdaq: SANA), a company dedicated to the development of engineered genes as medicine, and Indiana University's Kelley School of Business where she has endowed a scholarship for women and diverse students. She is Co-Chair of The Fortune CEO Initiative Collaborative on Building Stronger Communities. She is also a member of YPO International, the Economic Club of New York, the Economic Club of Chicago, C200, and International Women's Forum.